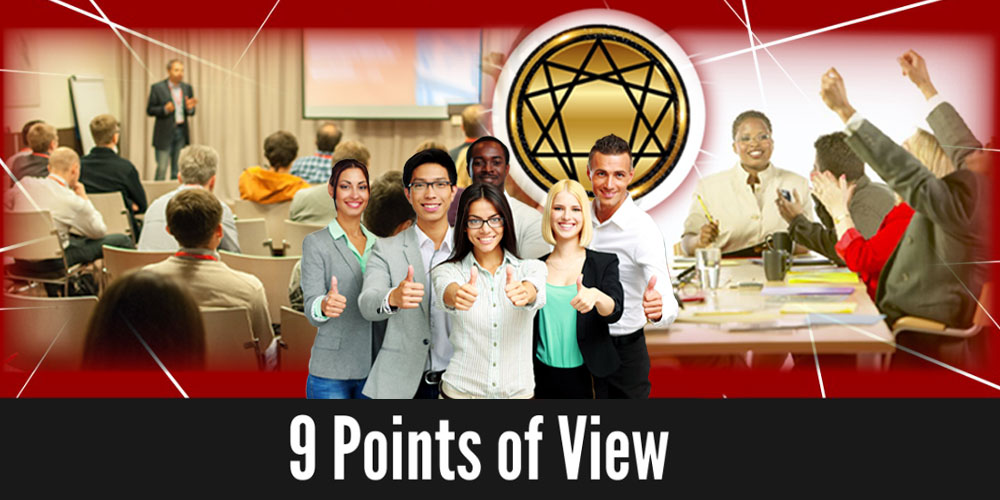 The Enneagram Practitioner Certification course is a practical program that provides deep insights into the 9 personality types. The Enneagram Practitioner Certification is meant for trainers, coaches, consultants, sales team leads, bankers and financial advisors and anyone wanting to advance their knowledge and competence in self-improvement and coaching. The program will fundamentally bring a depth of awareness of oneself and open new and rich insights about your bosses, team members and those whom you influence and sell to.
This 32-hour Coach & Training certification program is an is an International Enneagram Association (IEA) accredited training program, which is conducted by IEA accredited professionals. The program is designed for individuals wishing to use the Enneagram in workshops, small groups, or one-to-one interactions in business, educational, consulting, therapeutic and spiritual development settings.
Since the Enneagram touches on many levels of reality, it can be applied at varying levels of intensity and depth. It is a valuable tool for personal and interpersonal growth as well as for leadership, management, and team building development. Individuals wishing to enhance their own personal and interpersonal understanding and development can profit from this training.
Please do access our videos and audios at www.CentreForEnneagram.com to learn about the 9 Enneagram types.
What Participants Will Learn at Enneagram Certification Singapore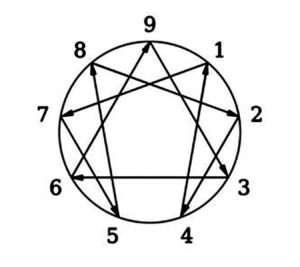 The historical roots of the Enneagram.

The theoretical framework on which the Enneagram is based.

The key features of the nine Enneagram styles.

The resourceful and less-resourceful cognitive, emotional, and behavioral schemas

The paradigm shifts in response to inner and outer stressors.

Communicating effectively with the 9 styles.

Dealing appropriately in conflict situations with the 9 styles.

Different traditions and approaches to the Enneagram and resources available: books, audio and video tapes, test instruments, newsletters, organizations, etc.

How to understand different personalities with their blends (Style mixture), Unresourceful and Resourceful types.

Different Methods of presenting the Enneagram, e.g. keynote, 2 day workshop, Teambuilding, coaching, couple coaching.

Coaching styles to get out of the box

Using the 9 Points of View Profiling Enneagram Test for debriefing, coaching or recruitment.
Strategies Used To Attain These Goals Will Be
Didactic input from an internationally known Enneagram teacher.

Experiential exercises to foster a practical understanding of the Enneagram's theory and dynamics.

Use of our proprietary Enneagram Profiling card set, and Enneagram Insights card set to facilitate classes.

Panel interviews and discussions to harness our understanding of the Types.

Manual handout materials.

Breakout sessions to debrief and coach using the 9POV Profiling Test
Who Will Benefit From This Enneagram Certification  Training?
Anyone wishing to expand their knowledge of the Enneagram to enhance their work with individuals or groups:

Therapists, counsellors, psychologists, social workers

Business Coaches and Consultants

Trainers

Managers, Human Resource personnel

Teachers

Anyone interested in personal development and insight into their own personality style and the styles of people in their life.
What Will You Take Away?
You will receive the following materials:
INFLUENCE: Personality Selling. A 250 page introductory book on Influence, selling and communication and a structure for understanding and presenting the Enneagram.
9 Points of View Personality Assessment


Participants will learn how to administer and interpret this questionnaire (available online and in hard-copy format), the only Enneagram inventory published by a major psychological test company with sufficient research to be reviewed in Buros's Mental Measurements Yearbook.

Enneagram Practitioner and Certification Manual
Pdf of Power Point slides
What People Are Saying About Enneagram Course Singapore
As a tool for personal development, what Enneagram has created for people in the business community and people in general has had a profound impact. When I started learning about this framework of different personality styles, I finally had language for the tendencies I saw within myself and others – and a greater capacity for compassion and understanding. After some months of reading and slow but steady progress on my own, I felt the need for further guidance in this complex and beautiful system. EQ World's Enneagram Spectrum online certification in April/May of 2020 offered just such guidance.

Learning alongside the other participants of the certification gave me the opportunity to hear from diverse viewpoints and better process my own understanding of the information. Even with the virtual format, trust and vulnerability was extended within the group under the excellent instruction of Gran and Marion. Both engaged our class in a manner that was accessible yet authoritative as they drew on their extensive knowledge of the subject matter as well as real-life experiences. They facilitated panel discussions that helped us to get inside the world of each personality style. They fostered a safe learning environment where we could all be "in process" and ask questions.

My biggest takeaway is that I now have greater confidence to help others learn from the Enneagram. Before the certification, there were aspects of the Enneagram that I found difficult to verbalize; this experience gave me the practical tools I needed to have more productive conversations on the topic. I would highly recommend this certification to anyone who wants to wants improve the quality of their relationships, work, or overall self-awareness. EQAsia offers the perfect springboard into the depths of the Enneagram!

Callie Dorroh,




Consultant with Think Global Consultants, LLC
Granville and Marion, thank you for all the knowledge shared during the Enneagram Sessions. It was difficult to imagine a Training through ZOOM until I attended the Enneagram which ended to be the most interesting and interactive training I had so far. It was so revealing and it made me think about my personality as well as the 9 different Type of people/personalities that exist. Before Enneagram I always found It difficult to explain how I feel and how I think to others. Now I feel so much confident and self-aware about my own feelings and behaviors keeping in mind how to control them and always use them in the most resourceful way. It also help me be aware of my behavior in different situations and how I interact with people. I took away many valuable lessons about people behaviors which will help me engage better.

You are both phenomenal trainers, very professional yet so friendly and engaging. The best part were when you shared your personal experiences and life events with us. This encouraged me to open up and express myself. It is also remarkable the way you are still supporting each of us with our queries. I will use all the tips/ guidance and I am confident this will help in self-improvement as well as understanding my team better in the workplace.

Thanks for making me understand and accept different types of people. 

Sujata Tengur (DHL MU)




RTR Manager & Process Expert




DHL Global Forwarding MEA Accounting Competency Center
Granville and Marion teach the enneagram with the right spirit. Perhaps the most challenging aspect of mastering the enneagram is in understanding the nuanced interplay between the various 9 Types. Through the panel sessions, Granville and Marion showed us the different ways to tease out and better understand what makes the various types tick and also their hot buttons. More importantly, they offer insights on how we can develop ourselves to become more balanced individuals both at work and in our personal lives. Equipped with a new set of great tools as a certified trainer, I am excited to see how I can responsibly train and coach family, friends and colleagues to become more balanced individuals.

Oliver Ching




Assistant Director, Ministry of Foreign Affairs
I have attended the Certification programme almost 3 years ago with Granville and Marion. When I realised they were having an online version, I decided to go through it one more time. Enneagram is a subject that can go as deep as you want and it doesn't stop when you've gone through the training. Furthermore, I know that both Granville and Marion are masters I can rely on…to sharpen my saw. They are very generous in sharing their wealth of knowledge, experience and regularly add new activities to the programme. I definitely gained new perspectives and learning from the online version. It is also proven that we can interact very well and have fun during an online class!

Candice Cheng




Director, The Artz
I have done several personality tests, Enneagram surprises me by its depth of what it has unveiled and is going to unveil about any individual. I have been intrigued by my unique set of gifts and inner motivations.

By learning Enneagram, i begin to better appreciate my response system. It has been a great reflective journey to discover many answers for past events, such as "Why did i feel that way?" "Why was i misunderstood?" "What was it that truly mattered to me?" "Why did i react that way?" etc.

For individuals who seek to better understand themselves and to be understood, Enneagram is surely a great tool for you.

Despite of the fact that it was the first online course, Gran and Marion are a great pair, their similarities yet uniqueness make the course enriching and engaging."

Winnie Lau




Vice President Sales, a Fintech Company
I attended Gran's Enneagram course last year, and I found myself, more importantly, I finally started to UNDERSTAND myself.

Initially, I was skeptical about doing a personality typing course because I find most typing out there to be rather superficial as I often see myself fitting into two or more categories. After completing the 200+ enneagram questions, receiving and reading my enneargram typing analysis, I was amazed at how accurate it describes the REAL me, and not the me that I have made, or allow others to make myself up to be. I could find my CORE personality and none of the other 8 types describe me as best (although I show some characteristics of them in different contexts).

After attending the course, I have a better grasp of the philosophy and concept behind the enneagram system. I not only understand why I tend to behave a certain way, but also the behaviors of other people around me. As a result, adjustments were made and relationships have improved; and where usually there were a lot of frustration, things have become more bearable with better understanding and appreciation of the different personally types. The enneagram typing has also given me the affirmation to move on to a new career path. I have been recommending the enneagram to colleagues, relatives and friends and I am looking forward to learning more about the enneagram.

Wai Fong




National University of Singapore
"I've read something about Enneagram before but I never found it very interesting, until I attended this training. Gran is very knowledgeable in the subject and successfully gained 100% attention from the audience. His interactive style and activities were very useful and entertaining. Before the training, I never knew I had a 9 Personality (Peaceful Person) until I did the Enneagram questionnaire. It was an eye-opener for me as it makes me understand more of my characteristics. Gran also taught us how to understand other person's personality, which from my perspective can be easily applied in our day to day lives, but most especially in the workplace. In summary, I would recommend this training to everyone who is interested to learn more about their personalities and to understand their partners, colleagues and people around them."

Raquel Manumbale




Bank Julius Baer & Co. Ltd.
"Granville is a passionate teacher in the field of Enneagram. Learning and knowing the skills of Enneagram is important for business and meeting clients. And the best person to learn from is Dr Granville because his deep understanding of the subject."

David Woo




Director, Snappars Publishing




Malaysia
"Enneagram is a fascinating program about self-discovery/reflection and appreciation of others. It is self-empowering and very pertinent to our daily lives. I was apprehensive about the program initially as it came across as 'intensive' but Granville's energetic, enthusiastic and effervescent style got me engaged from the moment I entered the class! His well-timed and genuine facilitation has benefited me, professionally and personally a lot."

Jason Tan




Manager (Dean's Office), Office of Student Affairs




National University of Singapore
"Granville is a very authentic, knowledgeable and passionate trainer and facilitator. His insights and sharing on the Enneagram tool has helped me understand myself better. Although I have undergone an Enneagram programme conducted by another trainer, Granville helped me 'type' myself in the right place. I felt good about it. Thank you Granville, you are an inspiration!"

Caroline Then




Bank Julius Baer & Co. Ltd.
"Dr Granville isn't afraid of the good, the bad or the ugly situations that may happened in life. He willing shares personal experiences about issues in the past, which may have profound shaped individuals to be the way they are now. A very humble and approachable man, Granville's workshop is very interactive and very open. Oftentimes filled with laughter, and even chills when they concern the paranormal. The Life Experiences are distilled and presented as 'stories' to enthral you."

Thng Wen You,




Senior Executive,




National University of Singapore
"Recently I attended an EQ course conducted by Granville D'Souza which included a segment on Enneagram. The course was very interesting and the Enneagram segment was particularly insightful as it helped me to understand myself (and others) much better. Granville is an excellent coach and is very engaging and keeps the audience interested with a variety of teaching tools such as video clips, games, audience participation etc. I particularly enjoyed hearing anecdotes of his personal and teaching experiences which gave me hope (if I can learn the tool, I can change myself). He's definitely an expert on this subject. I would welcome the opportunity to attend his course again and highly recommend it."

Diana Lee




Bank Julius Baer & Co. Ltd.
"Through the Enneagram workshop, I have learnt a lot about myself and become more aware of myself, both the positive and negative sides. And I think it is helpful because I am able to improve myself as well as how to work with people better. I also enjoyed the energy that Marion had and I would recommend anyone to attend her course."

Kevin Teo




NUS Student
"We are constantly trying our best to prepare our students well, starting with getting to know themselves better. We have engaged Marion and she has helped the students understand who they are and what they can do with the gaps. Marion has been really engaging and the students became more aware of themselves and even come to her personally for guidance and advice. This is quite heartening to see. The Enneagram training by Marion is great!"

Desmond Teo




Career Advisor at NUS Career Centre
"Marion, thank you for the results of the Enneagram test. I found it useful and informative and it made me think about my personality and how I interact with others, especially my family. It really did bring home some truths about my way of making others dependent on me as a key part of my core style and how I overlook my own needs. This is something I can now work on improving.

I was a bit sceptical at first about it, but reading the report has made me realise it does make sense, particularly the fact that we have some of the other styles in our personality, which reveal when we are stressed or relaxed. It was in fact far more accurate than I expected and it is certainly helpful in my pursuit of self improvement.

I'd like to add that you are a patient and caring coach who gives the time, knowledge and explanation willingly and passionately and it is a pleasure to learn from such a committed teacher. Many thanks."

Nipa Barber
Facilitator/Trainer
Administrative Details
KEY OBJECTIVES: To increase awareness of self, recognize blind spots, understand clients to build better relationships and identify prospects for effective communication
AUDIENCE: Entrepreneurs, Executives, Agency Leaders, Financial Consultants / Advisors, HR Practitioners, Trainers
WORKSHOP Date:
31 August, 01, 04, and 05 September 2023
DURATION: 4 Day Workshop (Total 28 hours)
MATERIALS: Workbook, Slides, Enneagram Personality Profile online test
Regular Fee:  S$ 2350.00
Early Bird: S$ 1850.00 (Nett Fee)
CLASS SIZE: 15 to 25 pax
WORKSHOP FORMAT: Face to Face
CERTIFICATION ON COMPLETION: ENNEAGRAM PRACTITIONER CERTIFICATION
N.B. Free breakfast, lunch, tea break and parking

Centre for Enneagram is powered by EQ World Pte Ltd, a consulting and training practice specialising in organisational behaviour and performance.
© 2022 Centre for Enneagram | All Rights Reserved